In development now by Tyrus Peace
Music by Matt Javanshir


Steam Greenlight - facebook - twitter - tumblr - youtube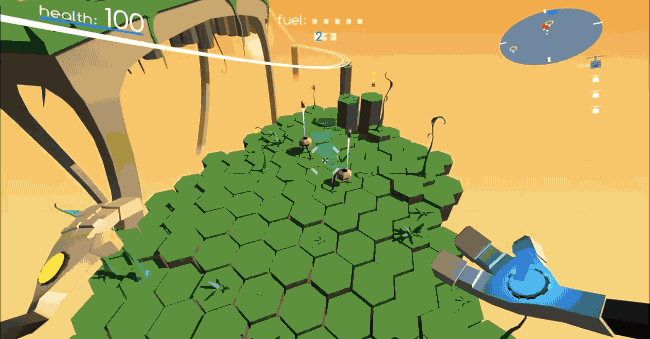 Your shift on a gas giant mining platform does not go as planned. You're gonna have to shoot a lot of robots. Your main tools are an energy cannon and the architect: a tool that can move terrain to clear paths, defeat enemies, and launch you skyward.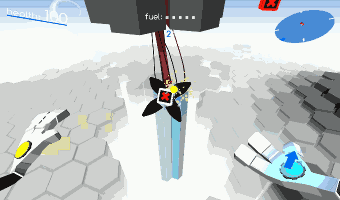 Here's the kind of stuff you'll do while playing Cloudbase Prime:
Jump
Shoot
Jump while shooting
Blow up mech walkers leg by leg and then watch their stupid heads roll off a cliff and fall into the clouds below
Raise/lower terrain to open paths, launch enemies, launch yourself, or stop a homing missile from hitting you in the face
Shoot super weapons
Explore a lost mining platform on a distant gas giant in an attempt to escape, and maybe even figure out how the hell there's grass growing there
Save lots of grinning fixbots
Ride rails, jump into glowing hover beams, navigate holographic terrain, and more!

"What's great about Cloudbase Prime, though, isn't the little details the designer's had time to lavish on the project. It's the way he's zeroed in on one interaction - raising or lowering the ground - and then made it fun and tied it into both traversal and combat." -
Edge Online
"It also features a high-flying, wonderfully exhilarating central mechanic and very, very silly voice acting. So mainly, it's a puzzle platformer about raising and lowering platforms that catapult you into the sky while hyperactive robots chatter in chuckle-worthy fashion." -
Rock, Paper, Shotgun
"Great visuals, fun gameplay and hilarious audio make this a game we can't recommend highly enough. Prime yourself for big laughs and big fun!" -
Alpha Beta Gamer

more enemies
more levels
more bosses
jumping around in water on top of giant sky jellyfish
weapons and other modifications for your robot hidden in the game's levels
You can check out this game's current progress by downloading a free alpha build for Windows, Mac, or Linux at
cloudbaseprime.com/alpha
.
Steam Greenlight - facebook - twitter - tumblr - youtube - stttutter